Congratulations to Dessi for getting
the London Bulgarian Choir to the
National Finals in Cardiff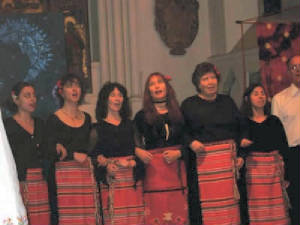 Some of Dessislava Stefanova's 'choirgirls'
In For The Craic
Regular 'sessions' take place at:
South Wimbledon, SW19, Tuesday evenings, the Kilkenny Tavern, just by South Wimbledon tube station- mainly Irish, but not strictly so, and friendly...
Lewisham High Street, Sundays [5.00 - about 9.00pm] at Dylan's, opposite the new Nick, & 2 mins walk from the Station.
Farringdon-Islington, N1, Sunday evenings, in The Harlequin, a small but friendly bar, right behind the Sadlers' Wells Oper House in Roseberry Avenue- mainly great "Old Timey", 'string band' music- fiddles, banjos, guitars, mandolins- & saw??...
Kitsons Bar, Devons Road E3., near Gale Street. Sunday evenings, "traditional music from England Ireland and Scotland"...
If you play at, go to or know about a session you'd recommend, let us know, and we'll 'pin it up' here..
N.B.
Smoking is not permitted in the Club Room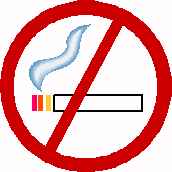 Tuition in playing traditional Irish music, on all instruments, is available at Surrey Strings, in Merton Abbey Mills' market- phone 8542 2277 and ask for details..
Instrumental tuition [Clawhammer style 5-string banjo and English concertina are specialities- as is the Bodhran] is also available from us.- e-mail or telephone.