Our Purposes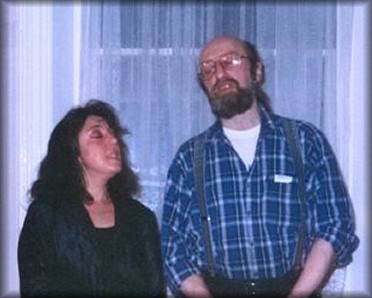 An aim of Court Sessions is to encourage participation in the performance of traditional music and song. There are always some opportunities for musicians and singers from the floor, but our fairly regular, non-guest nights offer the chance for many more people to perform.

We are also able to arrange tuition- give it in some cases, eg guitar, mandolin, 5-string banjo, English concertina- and advise on purchasing most musical instruments.
History of the Club
Court Sessions was founded nineteen years ago, by a group comprising Tom & Barbara Brown [back home in N Devon], Jack Warshaw [relocated to Hampshire], Jim Carroll & Pat McKenzie [Co. Clare], Colin Meadows [Hastings], Dave East & Doreen Leighter, meeting monthly in the Courthouse Community Centre- a redundant Magistrates' Court- opposite the Southside Centre, in Garratt Lane, Wandsworth Town. That, obviously, is where we found our name. When that was closed by the WBC, to create a 'Museum of Wandsworth', we moved to a pub then named The Selkirk, in Selkirk Road, Tooting Broadway- and at the same time decided to meet on a weekly basis. When that too was closed [is it us?], we moved to the very nice Grove pub in Oldridge Road, Balham. Then, when that too was closed [it could be, you know...] for extensive renovation works- we found a venue at the St Boniface Social Club. Last December we again had to move, and Court Sessions' regular, weekly events [save for the last Friday of each month] take place at a new venue, Tooting Constitutional Club, at 111 Tooting High Street, SW17 0SU; it has good accoustics, is handier for the underground- and can boast real ale too. ..
E-mail delivery failures
We get e-mails returned- 'bounced'?- from addresses that are spelt wrongly on membership forms, we can't decipher, or whatever else. If you joined Court Sessions- and wrote your e-mail on the application form- but have not received any mails or programme details- alterations etc.- send us a mail, then we'll be able to send info to your correct address...

\\ NB- COURT SESSIONS venue no longer has disabled access //